There has never been a better time to invest
in the UK buy-to-let market'
Perfect conditions for buyers with £45,000 or more to spend
Whether you're a footballer with millions to spend on property, or a first-time investor with a £40,000 budget, now is still the ideal time to invest in the buy-to-let market.
Aspire not only ensures the right properties are acquired, but also expertly managed on your behalf.
Current market conditions are 'perfect' for investors. Mortgage rates are at an all-time low, while rents have increased. Demand for rented properties is 'phenomenal'. The right houses are available at reasonable prices, allowing room for capital growth.
Our knack for sourcing and managing rented properties has not only caught the attention of small investors, but also high-profile Premiership footballers who see Tamworth, Lichfield and Sutton Coldfield as a golden investment triangle in the very heart of the country.

We can help anybody with £45,000 or more to invest in the buy-to-let market.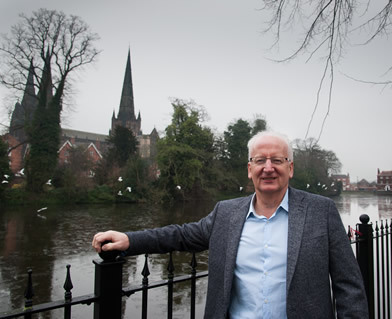 Based on a slightly conservative interest rate of 3% per cent, a £45,000 deposit on a house costing £180,000 would leave the owner with a mortgage around £350 a month. This would be more than compensated with a monthly rental income of at least £750.
The rent pays a lot more than the mortgage costs. Our clients can see the figures and understand why the buy-to-let market makes so much sense.
In addition to the monthly profits, bear in mind that during the last 35 years residential property has provided an average capital appreciation of six per cent per annum.
So long as you can find 25 per cent of the house price, you can have a fine investment on your hands. To me it's a no-brainer. You have an income, which also covers repairs, and then there is the potential return from rising property values. For more information about our service, see our '
how we work
' page
It's all about quality. Quality properties attract quality tenants and that turns into easy management. The happier the tenant, the less hassle you get as a landlord. We always try to maintain good relationships with tenants.
Call Ian for an informal chat about buy to let investment on: 07730 797 406